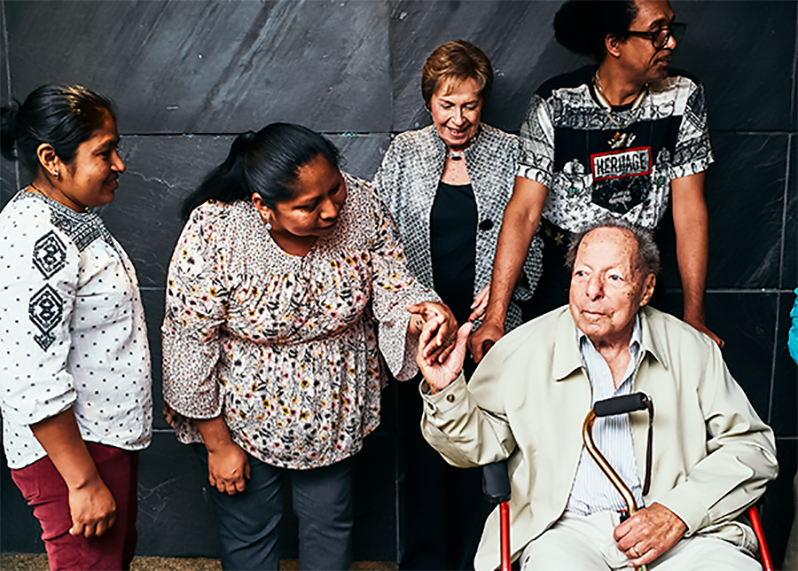 The Puffin Spotlight: Issue 04
May 31, 2021
Human Rights
---
In this month's issue we'd like to share some of the tremendously important human rights work being carried out by Puffin grantees.
ALBA/Puffin Human Rights Project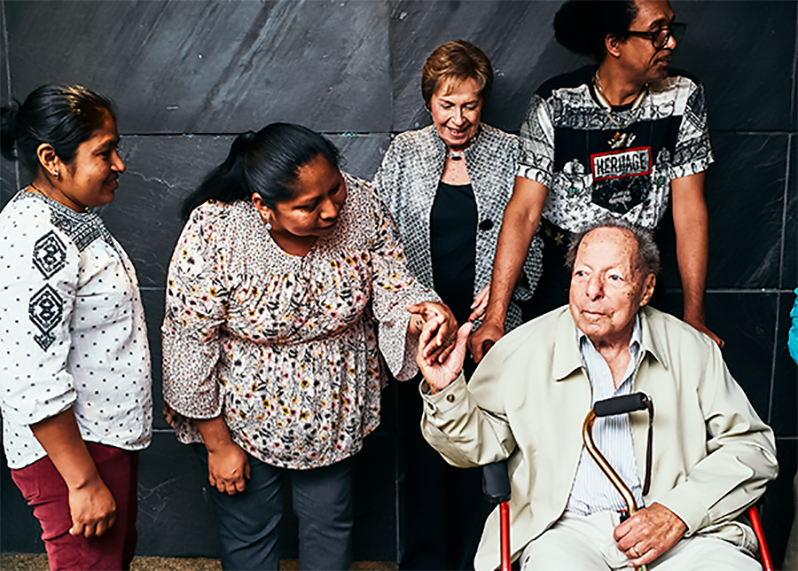 In 2011, Perry Rosenstein, Founder and President of The Puffin Foundation, began a major new initiative in partnership with The Abraham Lincoln Brigade Archives, the ALBA/Puffin Human Rights Project (HRP). The award honors the International Brigades and all those who fought against fascism during the Spanish Civil War by connecting today's activists, in particular those defending human rights, with the legacy of the Brigades. It is both a recognition of the outstanding individuals and organizations working to promote and defend human rights and human rights activism today as well as an opportunity for the Archives to memorialize the sacrifices of the veterans who served in that war.
This annual $100,000 cash award remains one of the largest for human rights activism in the world. Recipients have included the crusading Spanish JusticeBalthazar Garzon as the first honoree in 2011, Bryan Stevenson in 2014 for his work on racial justice and reminding us of the United State's brutal history of slavery and oppression, and last year's winner, No More Deaths, for their humanitarian and activist work providing water and life saving assistance to refugees on the United States Southern border. Last month, Puffin & ALBA celebrated the work of My Brother's Keeper, recognizing them for their work providing health care and support services to people of color and many in the LGBTQI community in Alabama. The message was clear: Health Care is a Human Right. You can watch the award ceremony here, including special performances by Billy Bragg and Guy Davis.
ALBA also publishes a quarterly magazine, The Volunteer, with compelling content ranging from historical to up to the minute. You can read current and back issues here.
---
Center for Human Rights
Central America has long suffered under repressive regimes. One of Puffin's earliest sustained commitments to Human Rights activism is undertaken by the Center for Human Rights, located at the University of Washington. Puffin funds have been used to help reveal and uncover the covert US support for death squads in countries like El Salvador, to help bring criminals closer to justice, and to help communities heal.
By engaging students to undertake research, the University of Washington is empowering a new generation of human rights activists with the skills and knowledge they need to help bring about justice and change. Puffin funds have helped the Center uncover US government documents that shed light on our own country's shameful past, e.g. in supporting the creation of elite army units that massacred peasants in communities like El Mozoate, El Salvador and murdered priests who opposed their crimes. In recent years, Puffin funds have also helped the Center turn its attention to domestic violations of immigrant and refugee rights in and around Washington State.
---
Human Right Educators USA
Founded in 2011, Human Rights Educators USA (HRE USA) works to promote human dignity, justice, and peace by advancing human rights through a national strategy of human rights education. They offer a rich variety of resources to educators such as professional trainings as well as human rights-based lesson plans and a virtual library on their website. HRE USA is involved in policy advocacy at the national and international level and participates in several organizational partnerships that extend their reach.
With support from the Puffin Foundation, HRE USA launched the Kirby Edmonds Summer Fellowship Program this year. The first 2021 Edmonds Summer Fellows will focus on HRE USA's social media plan, organizational landscape analysis and outreach, and the development of an intergenerational HRE training of trainers institute. Puffin funds have also been used to create and maintain a new website for this extraordinary network of volunteers and to hold conferences and webinars to share strategies and best practices.
---
Puffin Cultural Forum
Givat Haviva
Through Other's Eyes (2018)
Since 1949, Givat Haviva has been bringing together Arabs and Jews in Israel with the aim of building an integrated society. A winner of the UNESCO prize for peace education, they offer numerous programs for youth and adults in Israel and abroad, including the Through Other's Eyes Photography Initiative that joins together high school students from very different backgrounds to learn the skills of photography. For more than a decade, Puffin funds have also helped bring the teens to summer camp in the US where, through daily meetings, they discuss the challenges and conflicts that characterize their lives at home and find ways to build connections. They also attend a speaking event at the Puffin Cultural Forum, where their works are exhibited each year.
Measured Hate (2019)
Hate crimes in the US have been increasing for the last several years, with anti-Asian attacks spiking 150% in 2020. The Puffin Cultural Forum displayed works in multiple media that spoke to this issue in both personal and political terms in the 2019 Measured Hate exhibit. At a public event held at the conclusion of the exhibit, several of the artists appeared with special guest Amol Sinha, the Executive Director of the ACLU of New Jersey, to discuss the rise of hate crimes and the continuing work of the ACLU to preserve and defend our civil rights and liberties.