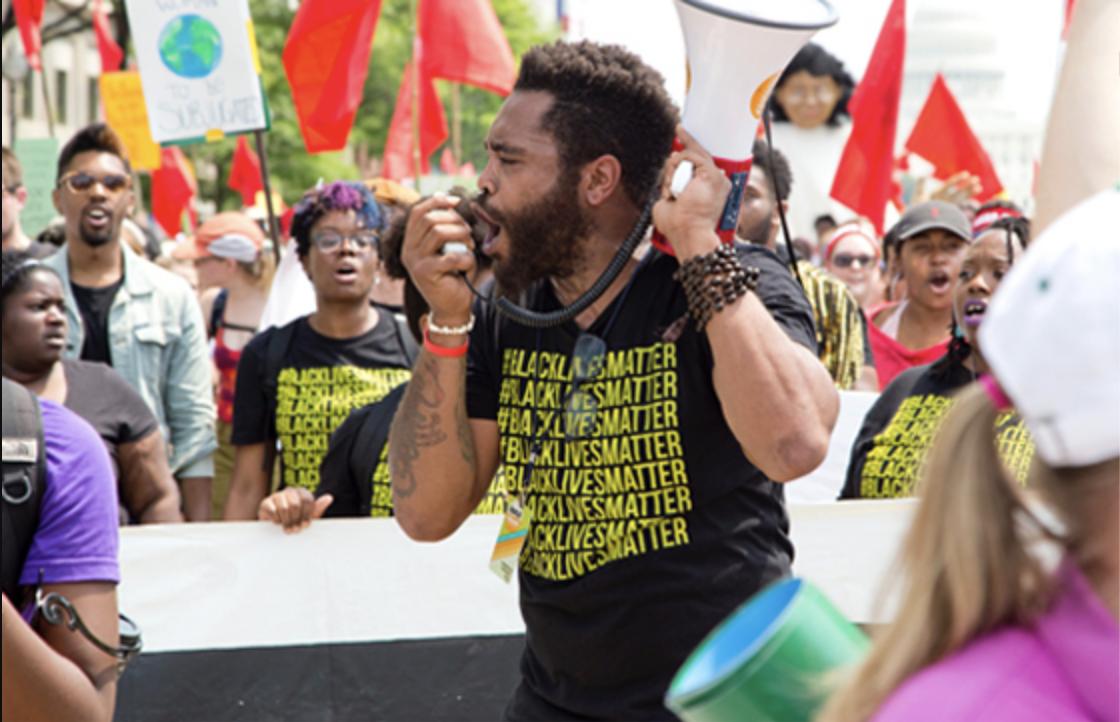 The Puffin Spotlight: Issue 09
December 23, 2021
The Puffin Advisory Board (PAB) was envisioned by Perry Rosenstein as a sort of think tank, a group of trusted experts with a wide variety of backgrounds who would help expand the ideas of the Puffin Foundation, in particular with respect to the arts. One of the ways the PAB assists the Foundation is by identifying organizations, often small and community-based, that might otherwise escape our attention. They also suggest issue areas where targeted funding might be warranted. In 2020, that issue was the COVID-19 pandemic; the PAB nominated organizations that were responding effectively and creatively to particular needs emerging in their communities. In 2021, the focus was a bit broader. Some of the PAB grants were once again directed toward small organizations working at the grassroots level in contexts still being affected by the pandemic. And, in light of ongoing threats to our democracy, a larger grant was directed toward an organization that helps preserve and expand voting rights. In this year-end, double issue of The Spotlight, we'd like to share with you the 2021 PAB grantees, and extend our hearty thanks to the members of the PAB for nominating them.
We wish you and yours a happy, healthy, and meaningful holiday season. As 2022 approaches, we are the first to admit, there is a lot to be worried about. But there are also reasons to be hopeful, as our grantees remind us on a daily basis. They exemplify the many passionate people constantly striving to make the world more just and beautiful. We hope that the new year will be a fruitful one for their efforts and for yours.
Emancipate NC is an organization in North Carolina that works to dismantle structural racism, in particular with respect to mass incarceration, by organizing, educating, and litigating on behalf of those most affected by it. Puffin funds for general operations supported ENC's core programs such as the Justice League, a fellowship for people impacted by the justice system that trains them to organize and advocate, as well as newer initiatives like their Poetic Justice Program.
Hudson Catskill Housing is a Black-led organization that supports and empowers low-income residents of New York's Columbia and Greene counties, with a focus on housing justice. Puffin funds were used to provide training and recognition for the volunteers who work with staff and field calls from tenants threatened by eviction.
International Girls Ensemble has programs in New York, Cambodia, and Thailand, empowering girls and women through self-advocacy, education, and leadership development. By using performing arts as a platform, IGE helps participants realize their potential. Puffin funds were directed toward training a new instructor for the Thoo Mweh Kee Migrant Learning Center in Thailand.
Saddle Up and Read is an innovative program based in Wendell, North Carolina that fosters a love of reading and works to close the racialized literacy gap by incorporating horses and related activities into reading programs for children. Puffin funds were directed toward the purchase of a new vehicle that will help them reach urban areas inaccessible with a large horse trailer.
The San Francisco Mime Troupe has been producing radical theater that represents the working class since 1959. (And no, their performances are not silent!) The pandemic hit all theater companies hard. Puffin support was directed toward general operating expenses to help keep the lights on.
Uri L'Tzedek is a Jewish organization based in Arizona that seeks to advance social justice through lived religious values and partnership with community. A particularly strong focus is their work with refugees and asylum seekers. Puffin funding supports Operation Abraham: Welcoming the Stranger, and the work of Eddie Calderon Chavez and his team of youth organizers.
Voices of our Nations Arts centers writers of color who typically are marginalized, creating opportunities for mentorship, education, networking, and community. Puffin funds will provide scholarships for ten students to attend VONA workshops in 2022.
Women of Color in the Arts facilitates networking and support for women of color working in performing arts administration. Puffin funding is supporting community gatherings, mentorship, and career opportunity sharing, so that WOCA can continue to grow and thrive in its mission to make the arts more inclusive, equitable, and culturally democratic, at all levels.
You Can Vote is a non-partisan voting rights organization in North Carolina that readers may remember from the last issue of The Spotlight. Puffin has awarded them multiple grants for their exceptional work to increase voter participation, especially for people facing barriers. The 2021 Puffin Advisory Board grant is dedicated to their "4/24!" project, which aims to reach every voter in NC under 40, all 1.6 million of them, and to encourage and enable them to vote in all 4 elections through 2024. The project is being carried out in partnership with the National Historical Black Colleges & Universities Alumni Associations Foundation (NHBCUAAF).
---
Puffin Cultural Forum
The Puffin Interview Series with Dr. Joe Chuman continues with Nadine Strossen as our first guest in 2022.
Nadine Strossen's Hate: Why We Should Resist It with Free Speech, Not Censorship dispels the many misunderstandings that have clouded the perpetual debates about "hate speech vs. free speech." She argues that an expansive approach to the First Amendment is most effective at promoting democracy, equality, and societal harmony.
Please join us on January 9th at 4:00 PM Eastern time to participate in the conversation (or listen anytime afterwards).
Indie Lens Pop-Up Returns
Our 2022 series of films are presented this winter and spring through the continued partnership between The Teaneck International Film Festival, The Puffin Cultural Forum, PBS, and Indie Lens Pop-Up, a neighborhood series that brings people together for film screenings and community-driven conversations.