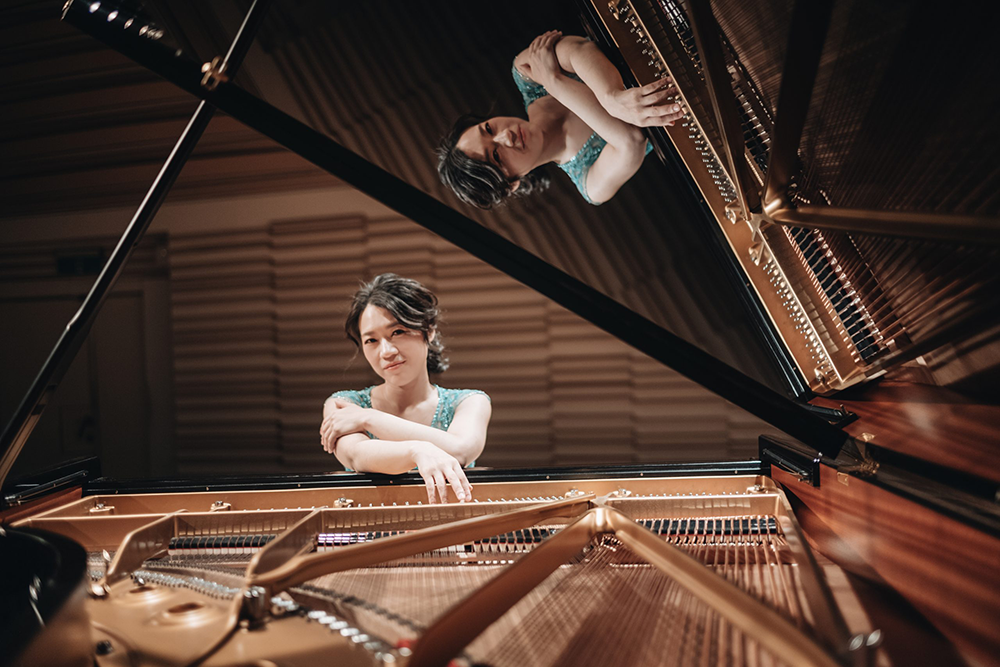 The Puffin Spotlight: Issue 06
August 12, 2021
Music
---
Summertiiime, and the living is…hot. The effects of a rapidly warming climate have never been more obvious than they have been this summer. Perhaps this special summertime issue of the Spotlight will provide a bit of soothing respite, as we highlight some of our favorite musical grantees from near and far with whom Puffin has long standing relationships. Please note that we're combining our July and August issue into one so that we can take some cooling trips to the beach!
---
Sharon Katz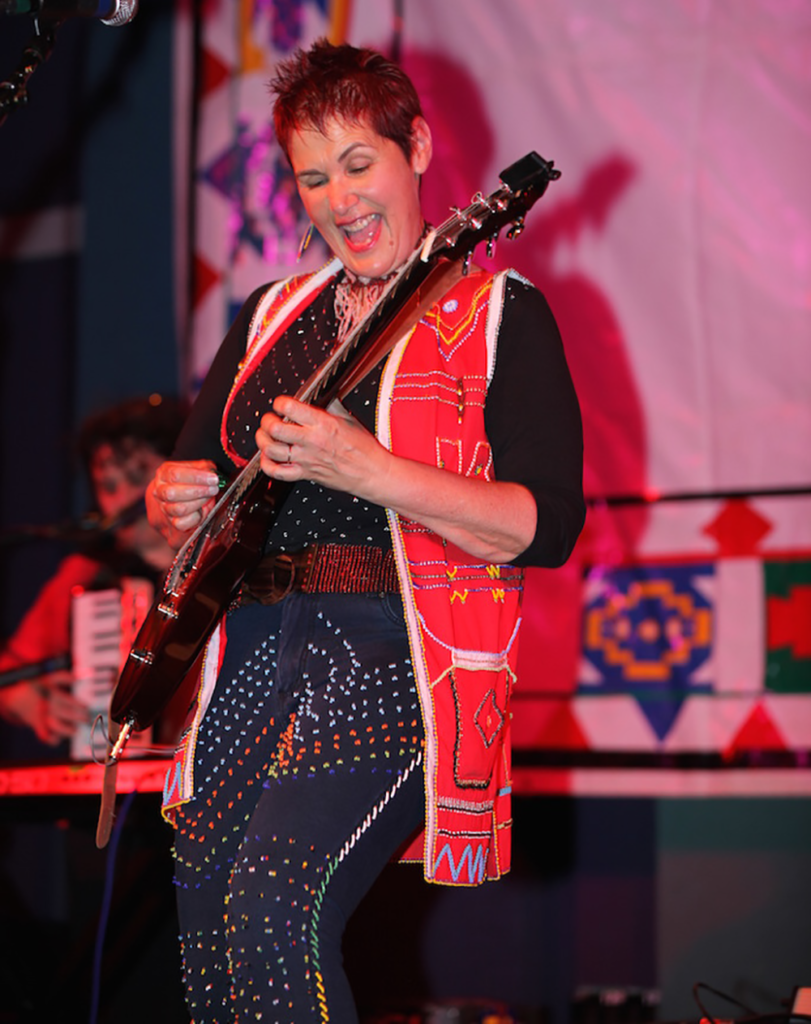 Growing up in South Africa under apartheid, Sharon Katz envisioned a country not divided by race but united by music, and from the time she was a young woman she worked to make that dream a reality. Following a groundbreaking 1993 concert with a 500 member multiracial children's chorus, Sharon took that expression of unity on the road, or more precisely, on the train. Accompanied by musical legends Ladysmith Black Mambazo, the "Peace Train" traveled all over South Africa and beyond, breaking barriers and building bonds. In recent years, Sharon has been working in other areas of the world, such as Cuba and on the US/Mexican border, alongside community-based groups addressing social and humanitarian issues. Perry and Gladys met Sharon many years ago and Puffin has been a friend and supporter ever since. If you haven't seen her extraordinary documentary When Voices Meet, you can enjoy a 10 minute excerpt of the film on Sharon's website, and the entire documentary is currently available on YouTube. Sharon has performed at or for Puffin on several occasions. Here is her most recent performance, streamed live from Mexico. If you want to hear more, Sharon's website and social media have links to many other performances and recordings.
---
Teaneck Community Chorus
Like Sharon Katz, the diverse members of Teaneck Community Chorus manifest the power of music to unify communities and to uphold social justice. Since their first concert in 1999, they've been lifting their voices in celebration of Teaneck's beautiful multiculturalism. Their work draws from an impressively wide range of musical traditions from blues to klezmer, from Broadway show tunes to classical opera, in English as well as other languages. They also perform new, original work created for their Composer's Contest, and each year their Teen Idol competition engages talented local students who compete for cash prizes, recording time, and performance opportunities. Under the artistic direction of Steven Bell, the chorus is an important part of the fabric of Teaneck's cultural scene. We love to support their work, and have hosted them on a number of occasions at the Puffin Cultural Forum. Here is a performance from 2018; we also recommend the moving Arc of Justice concert presented on June 27th of this year.
---
Ching-Yun Hu
Ching-Yun Hu is another musician whose relationship with Puffin goes back decades. Gladys and Perry first met and began supporting her when she was a teenager who had come to the United States from Taiwan to study at the Juilliard School. Her extraordinary talent has garnered her top professional honors, such as first prize in the 2008 Rubenstein Competition, while her bold and expressive style has made her a favorite with audiences worldwide. Ching-Yun is committed to music education for youth, and is the founder of the Yun International Music Festival, in Taipei, as well as the Philadelphia Young Pianists' Academy (PYPA), in Philadelphia. Her career has also been characterized by innovation, in particular a willingness to embrace digital media and virtual performance. In 2020, the PYPA Piano Festival went completely virtual, a model they repeated in 2021. Puffin has played host to Ching-Yun on many occasions, both in person and virtually. Here is her latest performance for us, streamed live on June 23rd.
---
Puffin Cultural Forum
Folk Songs With Lil' Rev
Lil' Rev (Marc Revenson) has been referred to as "the Jewish Pete Seeger." His performances feature any number of instruments, including guitar, ukulele, harmonica, and mandolin, as well as generous portions of storytelling, all informed by the American folk tradition. On June 6th, 2019, Lil' Rev performed for us at the Cultural Forum, and on August 20th, 2020, we enjoyed a virtual sing along/play along with him via Facebook.
---
Kristin Andreassen and Lauren Balthrop
Kristin Andreassen and Lauren Balthrop performed at the Puffin Cultural Forum in 2018. Their music is characterized by soaring harmonies set to rhythmic accompaniment, punctuated by surprising bursts of percussive movement. Kristin and Lauren are clearly connected to their folk roots but also wholly original.
Eddie Allen and Friends
Trumpeter, composer, and author Eddie Allen has worked with some of the biggest names in jazz. Late last year, he joined Marvin Sewell and Kenny Davis at the Puffin Cultural Forum for a performance that we live streamed to a virtual audience. Chill out with their inventive, uptempo set.
---
The Afro-Semitic Experience
The Afro-Semitic Experience describe their music as "beyond category… an intricate tapestry of spiritual, world-beat, funk, jazz, cantorial, gospel, salsa, swing . . . soul-driven music." Co-founded by African-American pianist Warren Byrd and Jewish-American bassist David Chevan, they have been rocking and inspiring audiences since 1998 with a message of "unity in the community." They performed for our virtual audience in December 2020. Have a listen to this uplifting set, ideally in a space where you can dance!