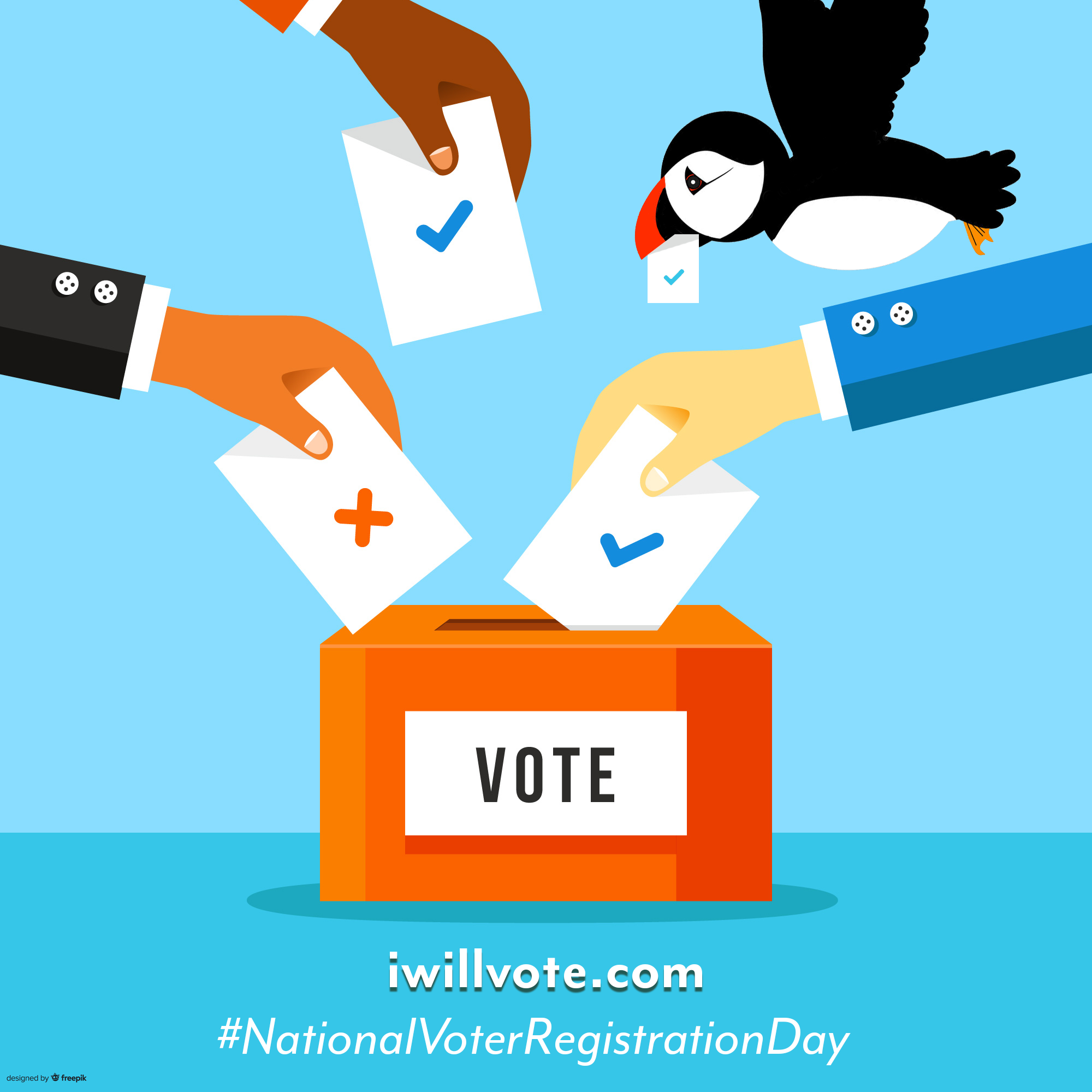 National Voter Registration Day: Are You Registered to Vote?
September 22, 2020
The Puffin Foundation and Cultural Forum support your right to vote!
Check your registration status at iwillvote.com. Tell your friends and family to check theirs too! Deadline to register is October 13 (in NJ). The 2020 U.S. Presidential election is on Tuesday, November 3.
Why Check Your Voter Status?
• Recently moved
• Newlywed or name change
• Just turned 18 (or will by election day)
• Haven't voted recently
• New US citizen
How to Register
NJ residents can now register to vote online! You can check the status of your voter registration here.
Outside of NJ visit iwillvote.com to be directed to your state's Dept. of Elections
More Info- New Jersey
• For the 2020 General Election all NJ registered voters will receive a mail in ballot (source). Remember to return your completed vote by mail ballot by mail, county clerk drop off, or ballot box drop off.
• If you choose to go to the polls you will receive a provisional paper ballot.
• Find your polling place.
• Who/What is on the ballot?
• Voters' Rights & Accessibility Info
• Set up your NJ Voter System Account
• Track your mail in ballot — online or by phone with your county clerk
• Become a poll worker
• Visit NJ Division of Elections for all the general election information in NJ
• Outside of NJ visit iwillvote.com to be directed to your state's Division of Elections