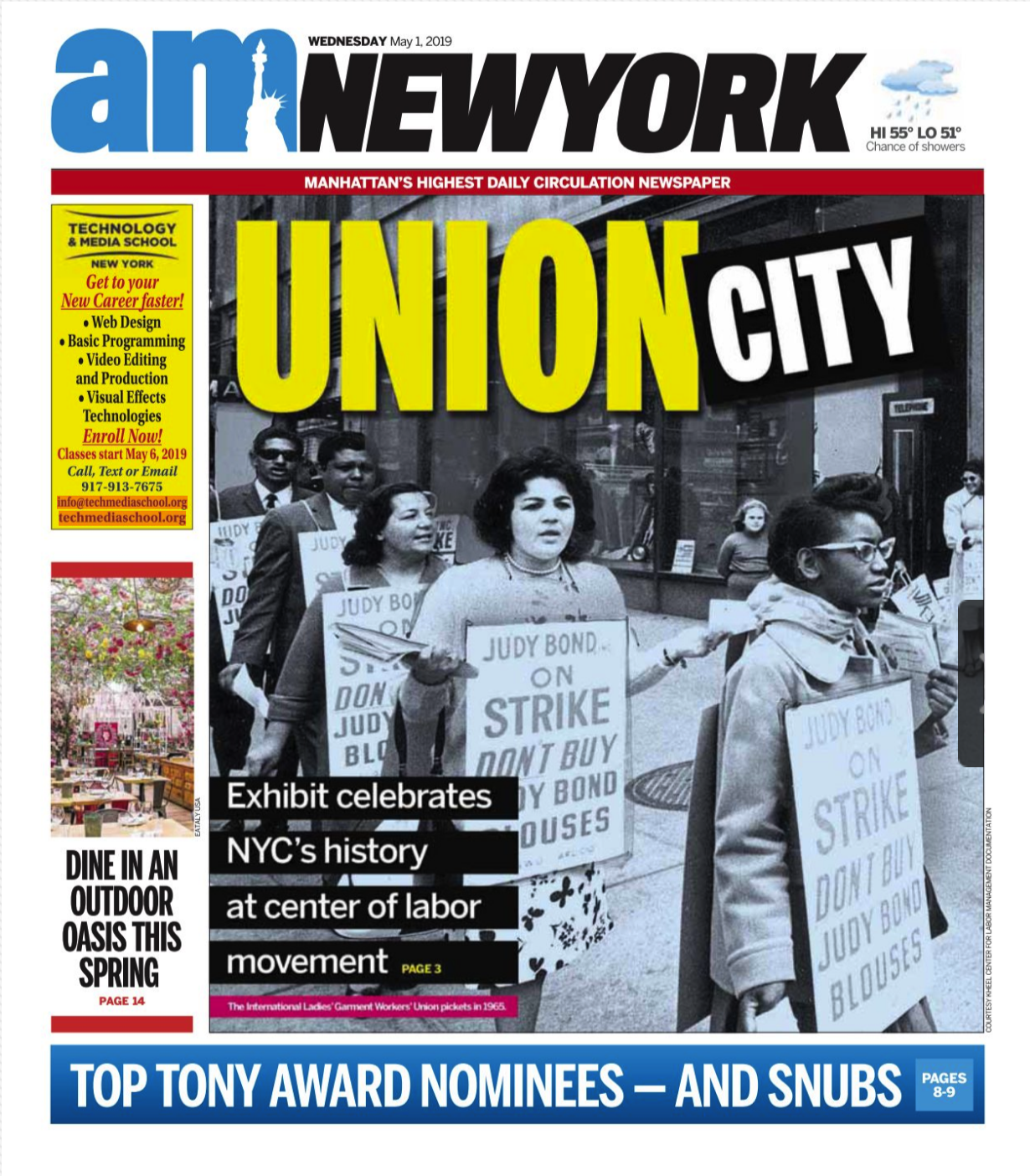 Check out May 1st's am New York. The cover story is all about the Puffin sponsored exhibit at the Museum of the City of New York on the history of unions and workers struggling for fair pay and decent conditions in NYC.
May 1, 2019
By Lisa L. Colangelo
"New York City has proudly worn the mantle of being a union town for well over a century.
But the story of how it became a powerhouse in the labor movement is complex, a narrative shaped by bold actions and courage as well as backstabbing and internal conflicts.
"City of Workers, City of Struggle: How Labor Movements Changed New York," opening Wednesday at the Museum of the City of New York, takes a look at the fight for workers' rights and its roots in 19th century industrialization up to the current debate over Amazon's halted plan to put a new headquarters in Queens." Continue reading on amny.com.