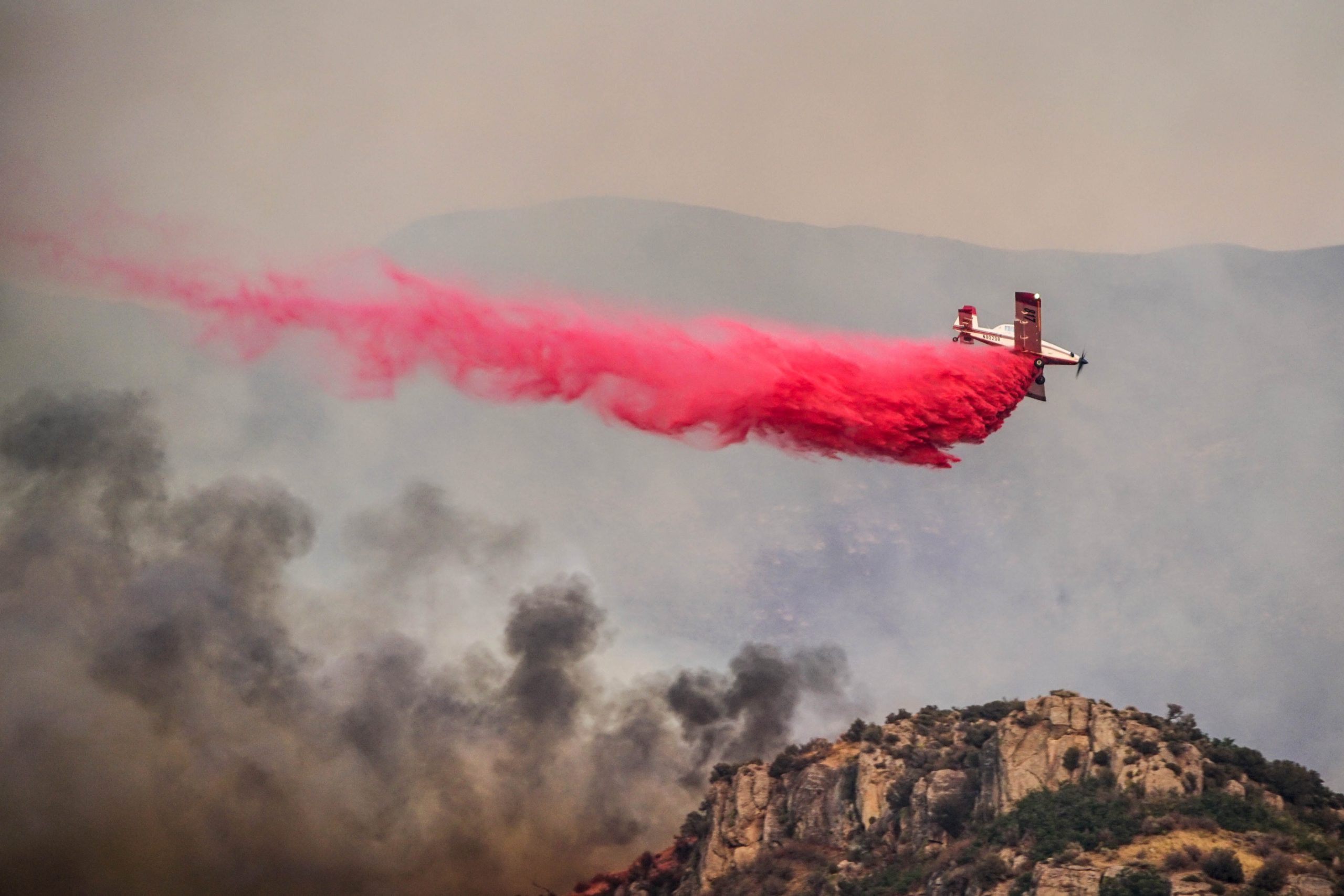 Grantee Focus: Wildfire Related Grants
July 25, 2023
As the world continues to grapple with the dire impact of forest fires on the environment as well as on human and non-human safety and health, The Puffin Foundation would like to share some of the recent work we funded in 2022 which brings attention to this urgent  issue. These projects received awards as part of our Annual Artist Grant Program. 
Prayer for Burnt Forests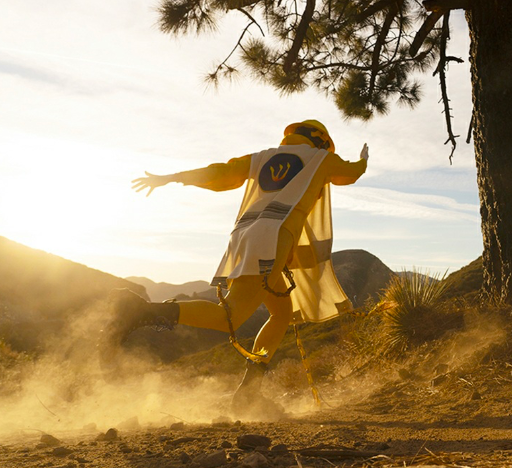 "Prayer for Burnt Forests" is a public arts initiative created by performance artist/filmmaker, Julie Weitz. The project, which extends upon Weitz's film of the same name, combines site-specific performances with educational workshops intended to help the public process the grief of catastrophic wildfires. Through performances, educational materials, and social media content, "Prayer for Burnt Forests" advocates for progressive wildland management policies designed to protect threatened forest ecologies.
Playing with Fire
"Playing with Fire," investigates climate change and wildfire ecology in the Northern Boreal Forest through a series of oil paintings by artist Klara Maisch. The series tracks the aftermath of a wildfire burn site over a one year period, detailing charred spruce trees and eventual growth of new vegetation on the forest floor. Seven paintings from the series were featured in a traveling group exhibition called "In a Time of Change: Boreal Forest Stories." Throughout 2023 and 2024, the exhibition will continue to travel throughout Alaska.
Fire Ecologies: Performing on NYC's Urban Waterways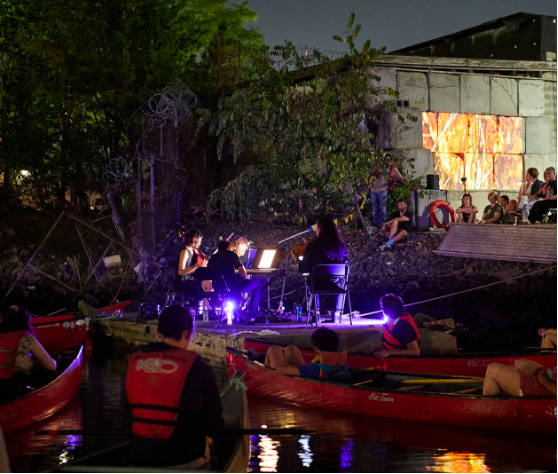 "Fire Ecologies" is a fifty-five minute musical and visual experience which explores American landscapes, specifically those ravaged by catastrophic wildfires. The project is a multi-year collaboration between composer Christopher Stark, Unheard of Ensemble, and video artist Zlatko Ćosić. Inspiration for "Fire Ecologies" was sparked by Christopher's month-long journey throughout the American West, and his observations of the changing environment, marked by smoke-filled skies and ash that falls like snow. The music is accompanied by field recordings taken of the 2020 California wildfires and the visual component incorporates footage shot primarily in the American West and Midwest. Performed on a floating platform on the Gowanus Canal and Newtown Creek, the show connects its audience with sites that double as products of pollution and success stories of rehabilitation.