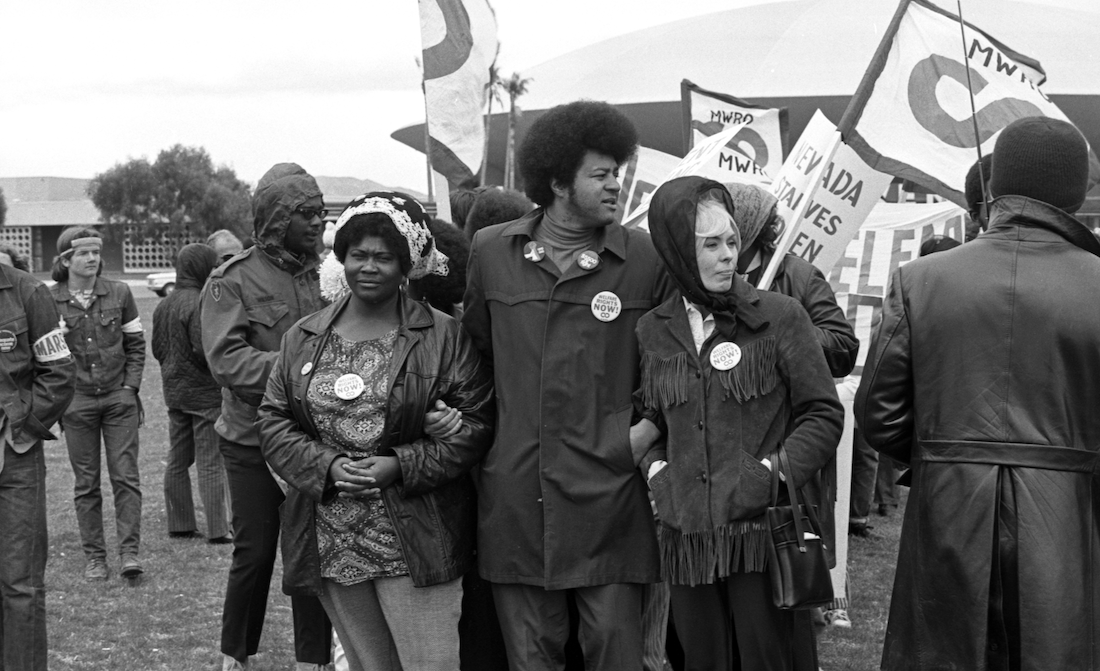 "If you want your life to get better, you've got to fight for it!" -Ruby Duncan
March 1, 2023
After losing her job as a hotel worker in Las Vegas, Ruby Duncan joined a welfare rights group of mothers who defied notions of the "welfare queen." In a fight for guaranteed income, Ruby and other equality activists took on the Nevada mob in organizing a massive protest that shut down Caesars Palace. Watch Ruby Duncan's journey on March 15th at 7:30pm in Storming Caesars Palace.
Teaneck International Film Festival, Puffin Cultural Forum, and PBS present Indie Lens Pop-Up, a neighborhood series that brings people together for film screenings and community-driven conversations.
Film screenings are free but registration is required.
Stay for a post screening talkback hosted by the Teaneck International Film Festival moderated by Helen Archontou featuring Hazel Gurland-Pooler (director/producer), Sondra Phillips-Gilbert  (film participant, activist, and Ruby Duncan's daughter), and Rhona Vega (21: Bergen County).
In 2023 we have partnered with NJ-PBS to feature a short film before the screening. The shorts are part of the 21 film series. The film featured a this event is Bergen County
About Bergen County: When Rhona Vega moved to Bergen County as a single mom, she hoped all future opportunities for her kids and others would be equal. They were not, so she established "Parent Matterz"—an organization that nurtures students' dreams and ambitions and helps parents prepare for college with tutors, enrichment programs, mentors, and more.
TIFF thanks our Winter/Spring documentary series sponsor, the YWCA of Northern New Jersey.
Photo Credit: Las Vegas News Bureau
Caption: Ruby Duncan leads welfare rights march on the Sands with George Wiley and Mary Wesley on March 13, 1971.