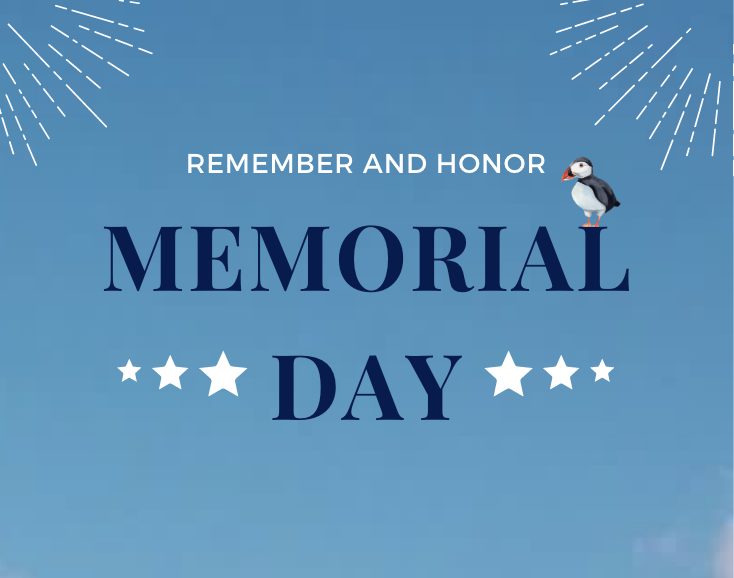 Memorial Day Weekend Hours
May 26, 2023
For most people, Memorial Day means "Fun Three-Day Weekend." And while we are excited for the day off, we also want to take a moment to remember the true meaning of Memorial Day.
Memorial Day is a day of remembrance for the those who died in service of our country. We are grateful for their sacrifice. 
The offices of The Puffin Foundation and Puffin Cultural Forum will be closed Monday, May 29th. We hope you have a great weekend. Maybe we'll see you at Puffin Cultural Forum's Jazz in the Park(ing Lot) or Poetry & HipHop event!