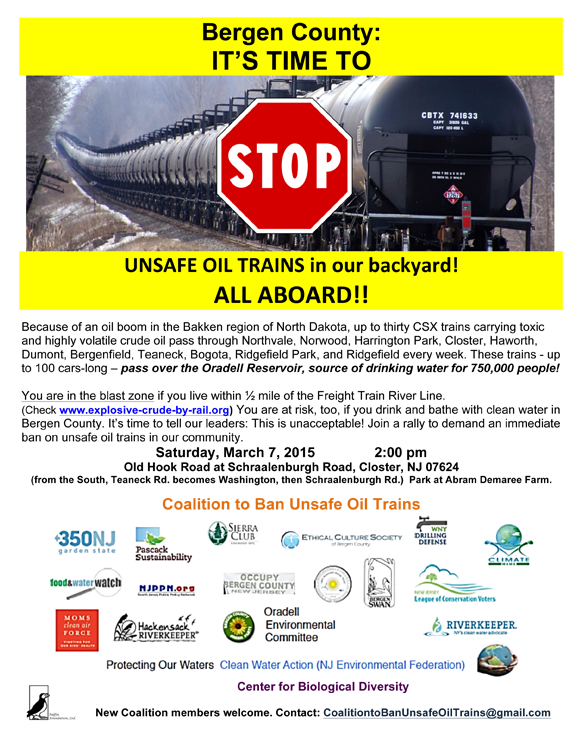 Puffin Cosponsors March 7th Rally to Ban Unsafe Oil Trains in Bergen County
February 24, 2015
Rally to Ban Unsafe Oil Trains from the Oradell Reservoir and Our Communities
Because of an oil boom in the Bakken region of North Dakota, up to thirty CSX trains carrying toxic and highly volatile crude oil pass through Bergen County every week. These trains – up to 100 cars-long – pass over the Oradell Reservoir, source of drinking water for 750,000 people!
You are in the blast zone if you live within ½ mile of the Freight Train River Line.
(Check www.explosive-crude-by-rail.org) You are at risk, too, if you drink and bathe with clean water in Bergen County. It's time to tell our leaders: This is unacceptable! Join a rally to demand an immediate ban on unsafe oil trains in our community.
Saturday, March 7, 2015              2:00 pm
Old Hook Road at Schraalenburgh Road, Closter, NJ 07624
(from the South, Teaneck Rd. becomes Washington, then Schraalenburgh Rd.)  Park at Abram Demaree Farm.