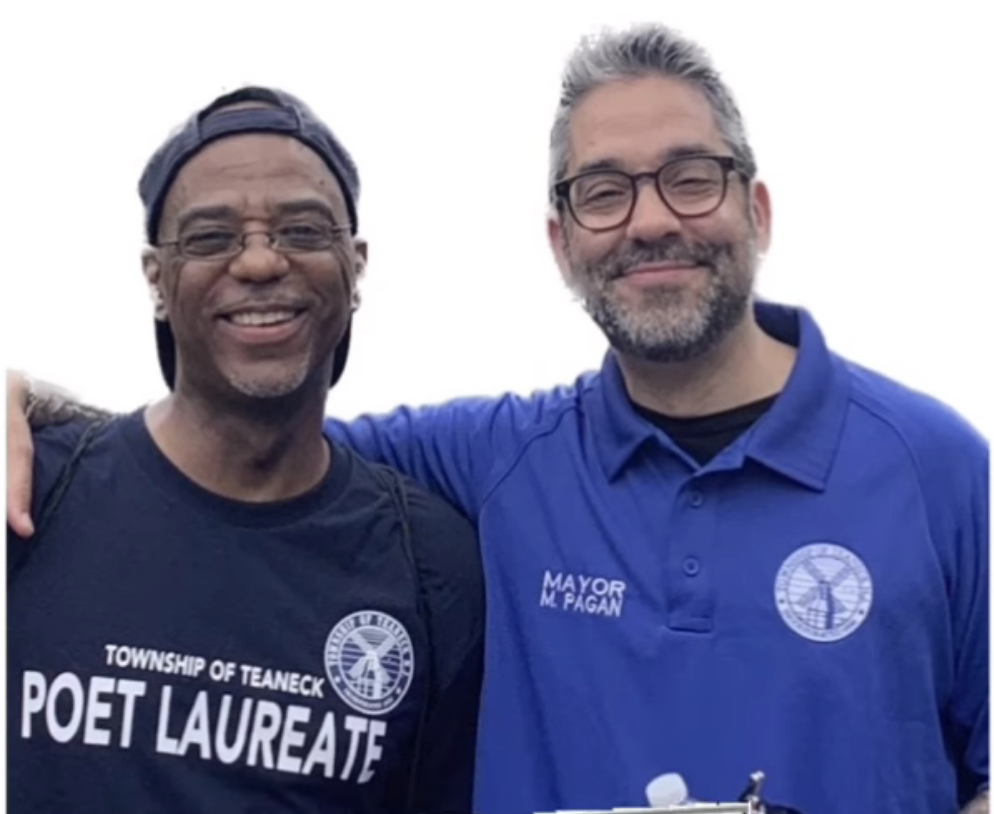 Teaneck Announces Its First Poet Laureate
July 10, 2023
If you attended Puffin's Faith Ringgold Exhibition Opening earlier this year, you were lucky enough to have witnessed the very talented Scott Pleasants perform some of his poetry.
Now, he has been named Teaneck's first Poet Laureate.
Congratulations Scott!
Check out this article about his plans for township literary programs, featuring a clip of his performance at the Puffin Cultural Forum. Enjoy!
Photo: Teaneck Poet Laureate Scott Pleasants and Teaneck Mayor Michael Pagan [2023 via Scott Pleasants]