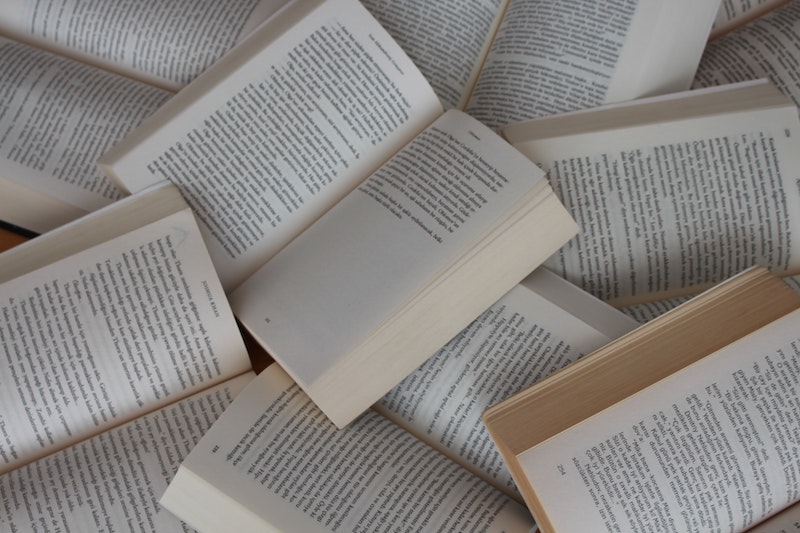 The Puffin Spotlight: Issue 07
September 30, 2021
Print Journalism
---
Maybe it's the start of the school year, or perhaps it's the anticipation of cooler weather and longer nights, but September has us thinking about long, good reads. In this issue, we're featuring some of the Puffin-supported magazines and writers whose deep investigative work and insightful analyses consistently shed light on important issues. In the tradition of the great progressive muckrakers, these publications and authors hold the powerful to account and spur citizens and political figures alike to take action. All of the magazines featured here have actual print editions. Reading on devices has its place, of course. We fund online media, we consume it, and most of these publications and authors have a robust online presence whose reach exceeds that of their print runs. But print still plays a part in the media landscape, and we hope it always will. Because frankly, when we think of curling up with a good book, we're not thinking about a glowing screen.
---
Magazines
One thing that distinguishes magazines from other news media is that there is room to stretch out. An entire issue may be devoted to one theme. Investigative stories may be (very) long, the product of months of research, such as this Puffin-supported piece. And because the magazines that we support are all independent or part of nonprofit media groups, they are not beholden to any funders, and can (and do) publish material that may be unpopular or controversial. Perry Rosenstein was a ferocious defender of a free press; here are a few of the publications where his values and legacy live on:
• In These Times, first published in 1976, is committed to "advancing democracy and economic justice, informing movements for a more humane world, and providing an accessible forum for debate about the policies that shape our future." Their coverage of labor and the environment has long been exceptional; more recently, they've provided a forum for the Black Lives Matter movement. Puffin funds have enabled In These Times to secure a permanent home, to provide free subscriptions for union members, and to deepen their investigative reporting.
• We are facing a dire climate crisis, largely driven by corporate greed, economic pressures, and opportunistic politicians. Puffin's funding for Jacobin Magazine supports their Environmental Reporting Fund, with articles that help readers better understand the causes, challenges, and hopeful solutions for our climate future. And as much as we love the writing at Jacobin, the beautiful presentation of this magazine should not go without mention. Under the art direction of Remeike Forbes, their graphics and illustrations are truly extraordinary.
• Mother Jones is a monthly investigative magazine that covers politics, corporate malfeasance, human rights and racial justice, environmental issues, and immigration. They have a podcast as well as a large online reach, and their powerful photo essays often have an impact that goes beyond words. Puffin grants have supported their overall mission as well as specific projects like Shane Bauer's months-long undercover investigation that revealed the horrors of a for-profit-prison. Bauer's work was first published in Mother Jones and later in the 2018 book American Prison: A Reporter's Undercover Journey into the Business of Punishment.
• Dissent Magazine has been publishing important voices of the left, including Richard Wright, Octavio Paz, Dorothy Day, Barbara Ehrenreich, Alexander Solzhenitsyn, and Roxane Gay, since 1954. Dissent's Young Writers Fund plays a leading role in cultivating the next generation of progressive essayists, journalists, and leaders. Puffin's support has helped nurture these writers through dozens of articles that explore the vital issues of our day.
---
Authors & Books
While the Puffin Foundation does not fund books per se, many of the journalists we've supported have written exceptional books that we think Spotlight readers may be interested in.
• Eyal Press is a Puffin Foundation Fellow at the Type Media Center. His new book Dirty Work: Essential Jobs and the Hidden Toll of Inequality in America was described in the New York Times as "disturbing and necessary" for exploring the ways that the most marginalized members of American society bear the physical and emotional burdens of the essential work that most of us don't see, and don't want to see. You can hear Eyal Press in conversation with Dr. Joe Chuman on October 3rd, when Puffin launches a new author interview series. The first few events are virtual; please join us on YouTube for them!
• Jeremy Scahill began his journalism career as an unpaid intern at Democracy Now! and went on to become one of the preeminent journalists of our time. He is a senior correspondent and editor at The Intercept, which he cofounded in 2013 with Glenn Greenwald and Laura Poitras. Schahill's first book, Blackwater: The Rise of the World's Most Powerful Mercenary Army (2007) became a NY Times bestseller and earned him his second George Polk Award. The book detailed the rise and operations of the private military company Blackwater, now Academi, and led to multiple governmental investigations. Scahill's second book, Dirty Wars: The World is a Battlefield (2013) was made into a documentary that was nominated for an Academy Award.
• Michael Ratner was an influential human rights attorney as well as a prolific author. He dedicated 40 years to the Center for Constitutional Rights, served as chair of the European Center for Constitutional and Human Rights, and was president of the National Lawyers Guild. Ratner represented Guantanamo detainees in the landmark Supreme Court case Rasul v. Bush, which ruled that detainees had the right to challenge their detention under US law. He penned 9 books, in addition to numerous articles, book chapters, etc. and had been writing his memoir at the time of his death in 2016. His family asked friend and writer Zachary Sklar to complete the book, based on Ratner's notes, and the result is Moving the Bar: My Life as a Radical Lawyer. As part of our new book series, Dr. Joe Chuman will be interviewing Sklar on February 6, 2022. Stay tuned to our social media for details!
---
Puffin Cultural Forum
Two of our favorite journalists, Ari Berman and Katha Pollitt, have both held events at the Puffin Cultural Forum in front of live audiences. While we didn't stream or record their wonderful pre-pandemic talks, you can see them at many other events on YouTube. Berman is renowned for investigating threats to our democracy and open elections and for exposing the scourge of voter suppression. Pollitt's brilliant writing has been the subject of numerous awards. Her focus on feminism, abortion rights, class, poverty, and identity have never been more important. We're proud to continue our support of their work and publications.