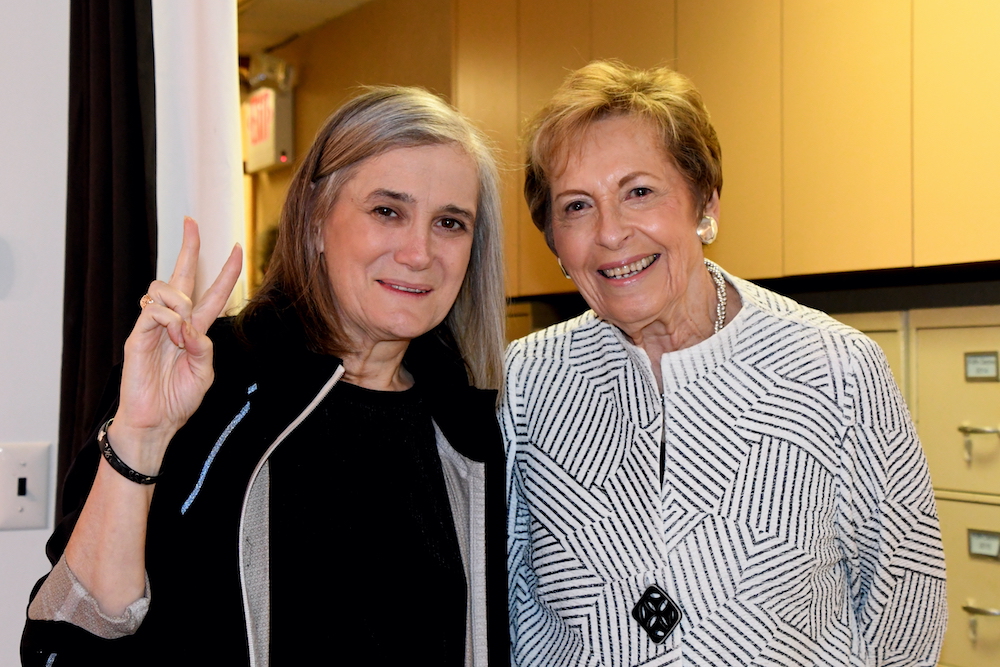 2006 Amy Goodman
Winner of the 2006 Puffin Prize for Creative Citizenship (formerly the Puffin/Nation Prize for Creative Citizenship).
---
Amy Goodman is a syndicated columnist, host of the news program Democracy Now! and co-author of the New York Times bestselling book Static: Government Liars, Media Cheerleaders, and the People Who Fight Back.
Goodman's program Democracy Now! is the only news program produced live simultaneously for television and radio. Now celebrating its 10th anniversary year, the show is seen or heard on over 500 stations in the United States—including public radio and public television affiliates—as well as online and on international broadcast outlets. Goodman intends to use the Puffin/Nation Prize funds to continue building the program beyond its current success.
Democracy Now! serves the public interest as all good journalism should—by listening to the voices of those who stand outside the inner circle of politics and industry….I am honored to receive this prize, which will help our program flourish and allow us to continue our work on behalf of the average citizen. — Amy Goodman
Photo by Rachel Banai. Amy Goodman and Gladys Miller Rosenstein at Puffin in 2018.