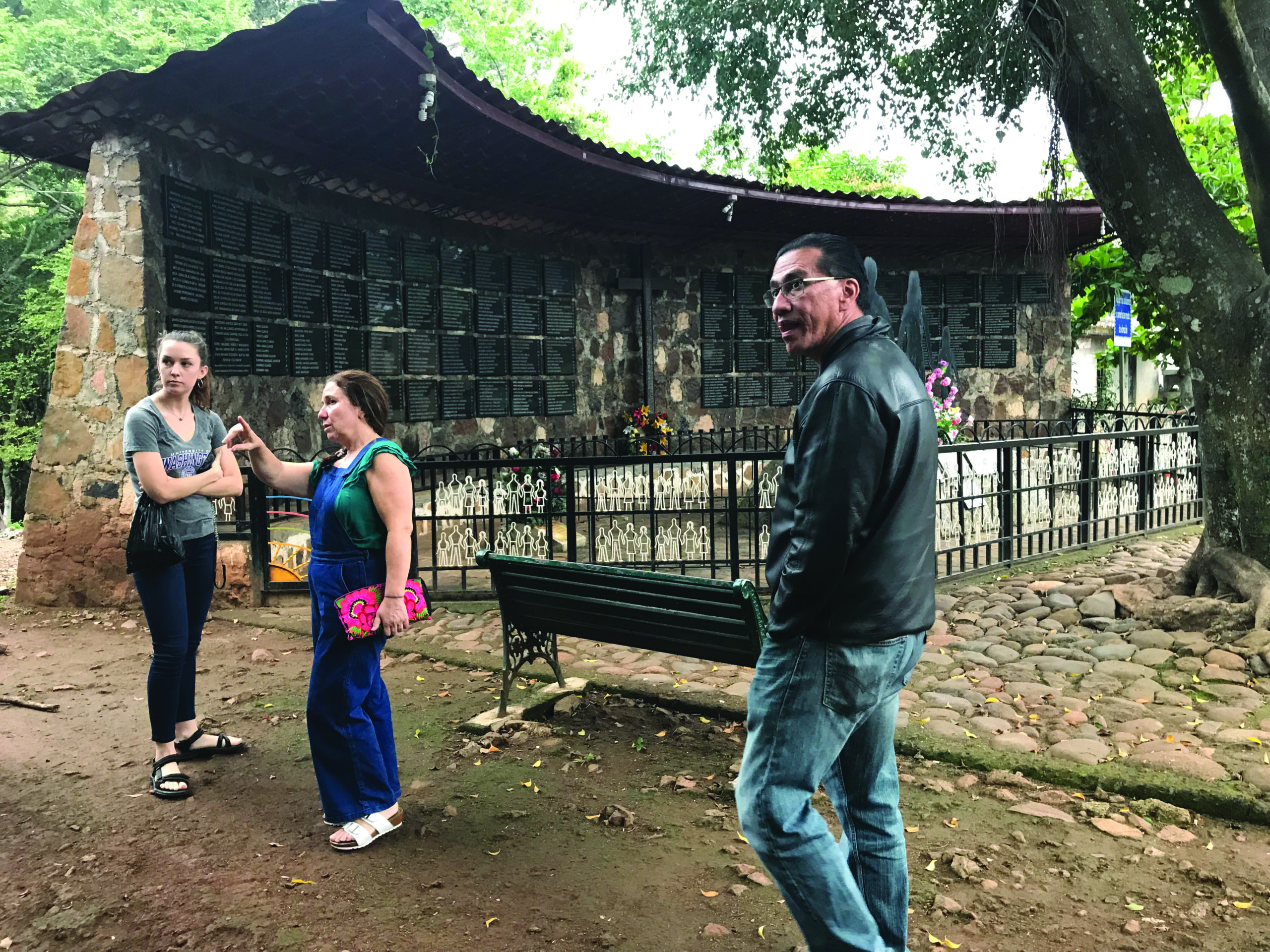 University of Washington Human Rights Initiatives
The Puffin Foundation is proud to announce its continued support of two important Human Rights initiatives at the University of Washington.
Foundation support has enabled famed Judge Baltasar Garzon to work with university students, guiding them in their studies to uncover grave injustices in Latin America. Foundation funding also supports the Center for Human Rights at the University. The Center plays a vital role in educating the American public about the importance and fragility of human rights throughout the world. Foundation funding is enabling the Center to continue its important work in El Salvador, uncovering the brutal abuses of the former military regime.
Image Caption: University of Washington undergraduate Grace Sorensen (left), with Sol Yáñez, professor of psychology at the Universidad Centroamericana (center), and David Morales, director of strategic litigation at Cristosal (right) at the memorial to the victims of the massacre of El Mozote, in El Salvador.