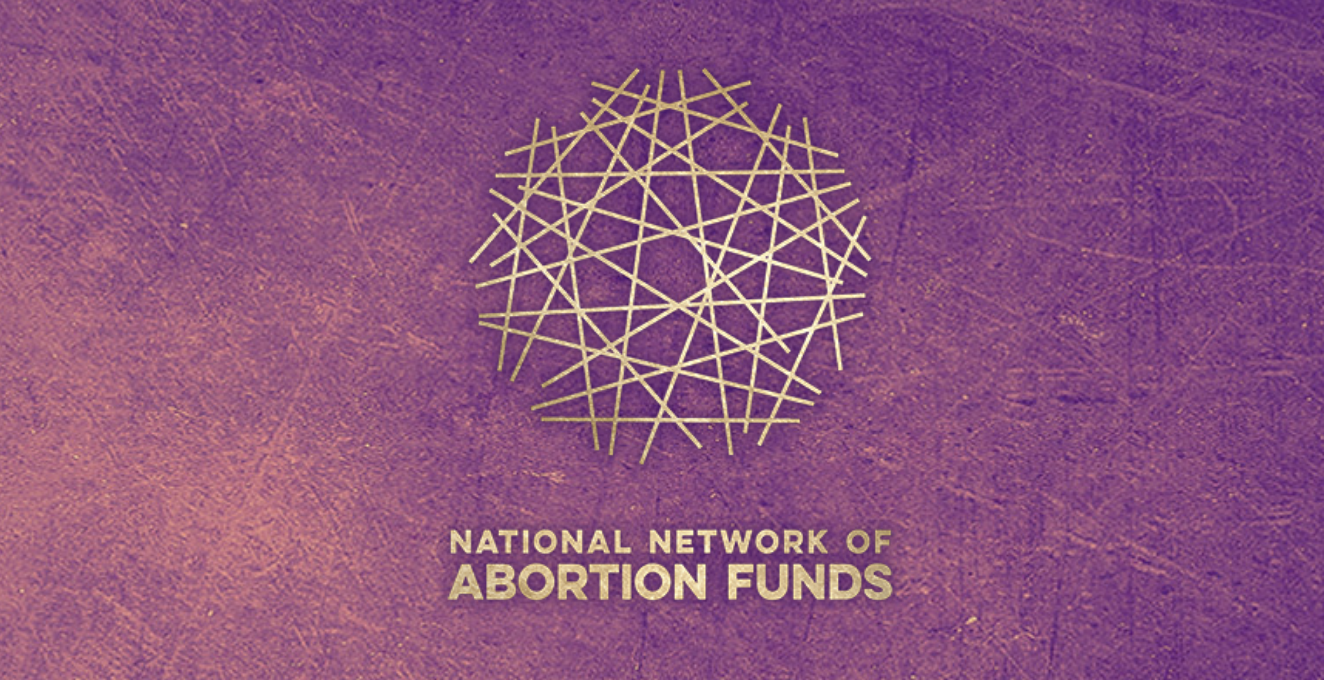 2021 National Network of Abortion Funds
Type Media Center and The Puffin Foundation are pleased to announce the recipient of the 2021 Puffin Prize for Creative Citizenship is the National Network for Abortion Funds (NNAF).
The NNAF is a network of over 90 community organizations that works with members to break down logistical and economic barriers to abortion.
"We are honored to be recognized by the Puffin Foundation and Type Media Center, whose commitment to social justice aligns deeply with the mission and vision of the National Network of Abortion Funds. On the cusp of the potential dismantling of Roe v. Wade, there has never been a more pressing time to uplift abortion funds. We are grateful to be in partnership in the ongoing fight for reproductive health, rights, and justice."

Debasri Ghosh, managing director of the fund
Type Media Center and The Puffin Foundation Ltd. are mutual sponsors of the Puffin Prize for Creative Citizenship, an annual $100,000 award given to an individual or organization challenging the status quo through courageous, distinctive, and socially responsible work.
"The NNAF works on the frontlines of the reproductive justice movement to ensure abortion access for those in most need today."

Taya McCormick-Grobow, Type Media Center Executive Director and CEO
The NNAF joins a distinguished group of prize recipients, alongside past winners Michael Ratner, Tony Kushner, Bryan Stevenson, Colin Kaepernick, The Parkland Student Activists, The Sunrise Movement and Desmond Meade.
"Across the country the right to an abortion is under attack with BIPOC and those of low income bearing the brunt of draconian legal restrictions designed to deny safe and legal access. While there seems to be no shortage of self-serving politicians pushing these measures across the country, we are fortunate to also have organizational champions like NNAP. The NNAP's work to fight for reproductive health and justice and to assist those seeking to access their reproductive rights is why we are recognizing their work today with the Puffin Prize for Creative Citizenship."

Neal Rosenstein, President of the Puffin Foundation.
The Puffin Prize ceremony is Thursday, March 3 at 6:30 PM EST.
Rebecca Traister, New York Magazine writer-at-large and author of "Good and Mad," Debasri Ghosh, managing director of the NNAF, and Josie Duffy Rice, Type Media Center fellow, will lead a dynamic conversation on the future of abortion access in the U.S.
Each year the Puffin Prize ceremony provides an opportunity to come together with leading writers, thinkers, and fearless journalists who are on the front lines of defending truth in our country.
Learn more about the Puffin Prize for Creative Citizenship here. Read more about NNAF's work here.
Recent coverage of NNAF's work:
"This crisis is sustained and ongoing. It's not something that ebbs and flows. We see the needs just ramping up over time." –Debasri Ghosh, managing director, NNAF, Associated Press.
"And then, of course, there's the National Network of Abortion Funds. These funds have existed for a long time, and in our communities, we're familiar with something like that, because we have the ancestral knowledge of mutual aid. So self-managed abortion, donating to abortion funds in each state, including New York, these are frameworks that we need to seek. Frameworks that help liberate us by putting our decisions in our own hands." —Elizabeth Estrada, reproductive justice activist, New Yorker.
"[F]oundations that support reproductive rights, among other philanthropic donors, [need] to provide significant direct aid to abortion funds, something that's rarely happened in the past. Without such fundraising, abortion funds won't be able to meet surging demand, nor will they be able to hire well-paid staff instead of volunteers." –Debasri Ghosh, managing director, NNAF, Mashable.
Presentation of Award by Neal Rosenstein, President of the Puffin Foundation
Eleven years ago, Cecile Richards, the President of Planned Parenthood was the recipient of this award for her defense of reproductive rights in the face of unrelenting attacks and for her efforts to help expand access to reproductive healthcare in the Affordable Care Act.

But the slow poisoning of many of the country's courts and state houses has been chipping away at reproductive rights for a long time and a tainted Supreme Court is set to weigh in on the very constitutionality of Roe v Wade.

Across the country the right to an abortion is under attack with BIPOC and those of low income bearing the brunt of draconian and barbaric legal restrictions designed to deny safe, timely, and legal access even in the face or rape or incest.

There seems to be no shortage of self-serving politicians, pundits and religious zealots pushing these measures across the country. Yet, even in face of threats, legislative intimidation, and violence… committed doctors, medical professionals, and clinics continue to provide abortion services.

But even when abortion is legal or perhaps within a day's drive to a neighboring state, it simply may not be possible for someone who's pregnant to access those services.

Food, travel, lodging, childcare, missing work and the risk of being fired, as well as a lack of information on where and how to locate trusted abortion services are among the many barriers those who can still access a legal abortion may face. Don't expect your health insurance – if you have health insurance – to cover those expenses, don't count on your place of worship or employer to chip in either. Simply put, far too many of those seeking abortions simply can't afford or access those services.

That's where the National Network of Abortion Funds comes in. They may sound like a single entity, but the NNAF is actually a collection of more than 90 organizations that will assist those in financial need and who are pushing for reforms and against deforms at the local, regional and national level. Their mission statement spells it out: The National Network of Abortion Funds builds power with members to remove financial and logistical barriers to abortion access by centering people who have abortions and organizing at the intersections of racial, economic, and reproductive justice.

We have a fantastic discussion coming up, but now I have the distinct privilege to introduce NNAF's Managing Director Debashri Gosh and to present her and the NNAF the 2021 Puffin Prize for Creative Citizenship.

Type Media Center Virtual Gala, March 3, 2022