All Seasons Chamber Players, Inc.
Year Grant Awarded: 2018
The Community Concerts for Bergen County provide 15 free, public chamber music concerts in public libraries, churches and an art center to make professional chamber music concerts accessible to people of all economic levels, races and ages. Read More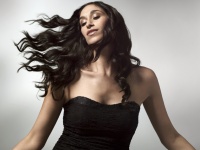 Aroeste, Sarah
Year Grant Awarded: 2013
Chika Morena is a music video of an original Ladino (Judeo-Spanish) song that tells the story of a young Sephardic girl who is wandering the world over in order to return home to her roots. Read More
Bay Area Girls Rock Camp
Year Grant Awarded: 2013
At Bay Area Girls Rock Camp, we believe that arts education can transform young people's lives. We are dedicated to empowering girls through music education and promoting an environment that fosters self-confidence, creativity and collaboration. Read More
Berks Opera Workshop
Year Grant Awarded: 2012
BOOT camp is a two-day intensive rehearsal/workshop experience which brings together instrumental teachers and young players. The students are prepared to play in the Berks Opera Workshop orchestra during our summer performance. Read More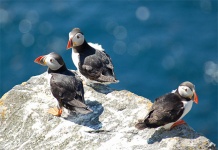 Betterley, Alec
Year Grant Awarded: 2013
Former name: The Final Bo. )The New Silence is an upcoming LP (expected release: late 2015) written by NYC songwriter and pianist Alec Betterley based upon selected stories of US veterans who have returned from tours of duty in Afghanistan and Iraq. Read More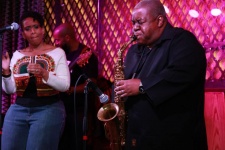 Birkett, Tyrone
Year Grant Awarded: 2013
Tyrone Birkett is a New York City based saxophonist, composer and producer. "The Seven Star Suite" is entitled in reference to the Seven Stars of the Big Dipper constellation, which that guided the American enslaved to freedom via the Underground Rai Read More
Braata Folk Singers
Year Grant Awarded: 2013
A concert of Caribbean folk music celebrating 5 years of performance and preservation of Caribbean folk music in the New York Tri-state area Read More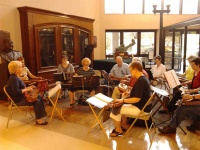 Central Louisiana Arts & Healthcare Inc.
Year Grant Awarded: 2011
This project enabled us to hire dancers and musicians to pefform in lobbies and waiting rooms of two local hospitals on a regular basis. These artists also visited individual patient rooms as well. Read More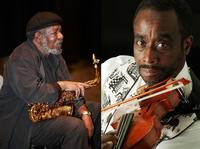 Contemporary Arts Inc
Year Grant Awarded: 2013
Jazz Arts Program for all ages supports our mission to perpetuate the art form of jazz through performance and education, bring jazz music to a variety of audiences in our community and create an uplifting environment for children, youth and families Read More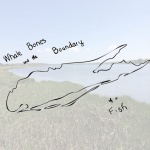 Dexa, Alexa
Year Grant Awarded: 2013
Curated field recordings and lyrical historical narratives transforming Long Island landscapes into soundscapes. Read More