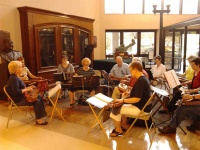 Central Louisiana Arts & Healthcare Inc.
Year Grant Awarded: 2011
This project enabled us to hire dancers and musicians to pefform in lobbies and waiting rooms of two local hospitals on a regular basis. These artists also visited individual patient rooms as well. Read More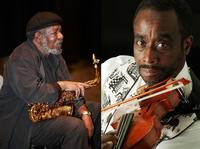 Contemporary Arts Inc
Year Grant Awarded: 2013
Jazz Arts Program for all ages supports our mission to perpetuate the art form of jazz through performance and education, bring jazz music to a variety of audiences in our community and create an uplifting environment for children, youth and families Read More
Crossing Borders Music
Year Grant Awarded: 2018
Crossing Borders Music honored refugees around the world in this performance of music written by or about refugees! Read More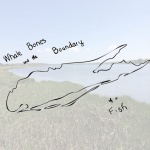 Dexa, Alexa
Year Grant Awarded: 2013
Curated field recordings and lyrical historical narratives transforming Long Island landscapes into soundscapes. Read More
Eliza Hardy Jones
Year Grant Awarded: 2017
The Song Quilts project is a visual interpretation of folk songs from the American South and the Russian Arctic. Each quilt is an exact "color transcription" of songs recorded during interviews with women across Russia and the US. Read More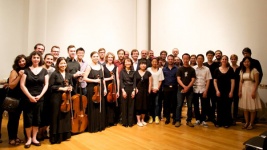 Ensemble Mise-en Inc.
Year Grant Awarded: 2013
A Four-Day New Music Festival in Manhattan, NY, June 19- June 22 Featuring ensemble mise-en (NY), the Momenta Quartet (NY), and Ensemble Paramirabo (Canada) Read More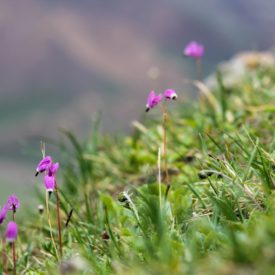 Frances White
Year Grant Awarded: 2021
This is a work for clarinet, saxophone, vibraphone, and violin, inspired by the incomparable and sublime beauty of Denali National Park, a wilderness that is, for all its power, as fragile as the wildflowers that blanket its tundra. Read More
Furman, Dan
Year Grant Awarded: 2012
This project aims to document the songs from the original musical, "Rip! A Story of Love, Revolution and What is Possible." Read More
Gramercy Brass of NY. Inc.
Year Grant Awarded: 2016
Gramercy Brass Band Camp is the official summer music institute of Gramercy Brass Orchestra of NY. Open to brass and percussion students grades 4-12, campers have the opportunity to work side by side with principal members of Gramercy Brass Orchestra. Adult programs also available. Read More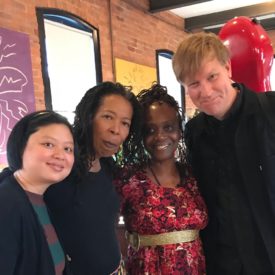 Gwen Laster/New Muse 4tet
Year Grant Awarded: 2018
An original music recording inspired by the Black Lives Matter movement and devoted to social activism. Violinist Gwen Laster leads New Muse 4tet string quartet in performing her original works that include her commissioned piece "Black Lives Matter Suite" motivated by the Sandra Bland tragedy. Read More