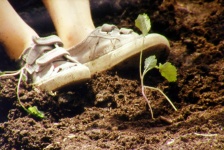 Hanley, Sean
Year Grant Awarded: 2013
LOTS is a film-portrait of the landscape of Brooklyn during the millennia from the last Ice Age to the present. The film examines the area's vacant lots, urban farms, brownfields, and public spaces in order to witness how land transforms over time. Read More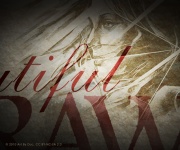 Yasmin Mistry | idesygn creative LLC
Year Grant Awarded: 2013
Crushed in childhood by their fragmented families, 9 individual foster youth face down abuse, institutionalization and death to defy the odds. Read More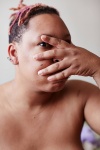 Bradley, Dominic
Year Grant Awarded: 2013
The Death Card is a short film about the director's evolving relationship with suicide. Read More
Davidson, Bug
Year Grant Awarded: 2013
Buffalo: Rule of Three is a image investigation on history, personal narrative, and transgender. It is my intention to envision beyond the boundaries of established materiality, into a creative imaginary of unexpected theories & representations. Read More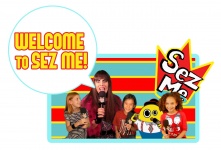 SEZ ME
Year Grant Awarded: 2013
A Queer webseries intended for children and their allies Read More

One Common Unity
Year Grant Awarded: 2013
The Fly By Light Youth Ambassador Program is an innovative youth program that emphasizes leadership, compassionate communication, effective conflict resolution, and self-love as pathways to personal growth, health and wellness. Read More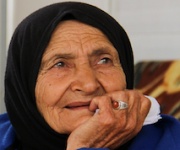 Idle Wild Films Inc.
Year Grant Awarded: 2013
The purpose of the photography exhibit "Inside the Walls" and the documentary film "Three Judges" is to address American misperceptions of Islam, life in the Middle East, the Arab-Israeli conflict, and depictions of Arab and Muslim women. Read More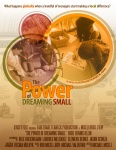 Fair Trade Teaneck
Year Grant Awarded: 2013
An investigation of free and fair trade practices in the global south and the inspiration the fair trade movement offers to students at Teaneck High School (New Jersey). Read More
Peters, Pamela J.
Year Grant Awarded: 2013
LEGACY OF EXILED NDNZ documents the lives of seven American Indian young adults currently living in Los Angeles, California. Shot in a neorealist visual aesthetic reminiscent of Kent Mackenzie's 1961 film, The Exiles. Read More
The Deconstructive Theatre Project
Year Grant Awarded: 2012
The Orpheus Variations is a fractured multimedia exploration of the myth of Orpheus and Eurydice in the Underworld. Read More