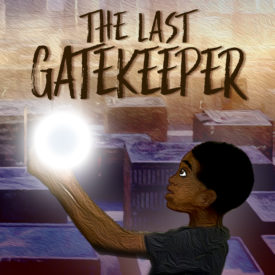 Toussaint, Germono
Year Grant Awarded: 2022
The Last Gatekeeper is a three-act, extended-reality (XR) enhanced, Afro-futurist, musical inspired by the teachings of West African shaman and scholar Malidoma Patrice Somé. Read More
What Will the Neighbors Say?
Year Grant Awarded: 2022
"Agua, Vida y Tierra" is a bilingual multimedia documentary theatre piece about Puerto Rico and the colonial relationship between the island and the United States. Read More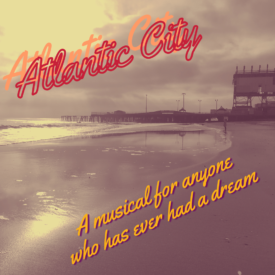 Kostyrko, Sasha
Year Grant Awarded: 2022
Roll the dice! Atlantic City: The Musical is an interactive satirical revue that scrutinizes the game of winners and losers in America by examining this city's rich, complex history. Capitalism, climate change and identity politics are all on the table. Place your bets for the American Dream. Read More
The Anthropologists
Year Grant Awarded: 2021
The Anthropologists presents the World Premiere of No Pants in Tucson. It's the year 1883 and an ordinance prohibiting women from wearing pants has been ordered in Tucson. In the subversive new comedy, No Pants In Tucson, The Anthropologists dares to calculate the cost of gender oppression. Read More
The New Stage Theatre Company
Year Grant Awarded: 2018
Nobel Prize-winning Austrian playwright Elfriede Jelinek's cerebral work examines the silence around an actual event of mind-boggling evil. Read More
Sova Theater
Year Grant Awarded: 2018
"While You Were Out" features Justin Perlman & Adelka Polak's original hand, rod & shadow puppets created from natural plant materials, textiles and handmade papers. These larger than life figures construct Shakespeare's fairy kingdom in this live theatrical experience of "Midsummer Night's Dream." Read More
Brooklyn Preserve
Year Grant Awarded: 2018
Play By Play is a monthly reading of new plays; a workshop for playwrights allowing the entire play to be read aloud and discussed. It meets in a historic church in Oakland, CA around a long heavy wooden table where conversation gets Real. Read More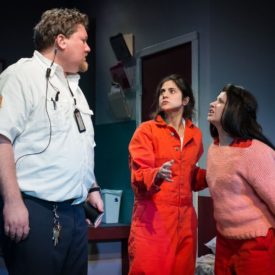 UP Theater Company, Inc.
Year Grant Awarded: 2018
In a refugee detention center deep in the heart of Texas, two teens from different lands form a bond to help each other fight off dangers from within its walls - and without. Read More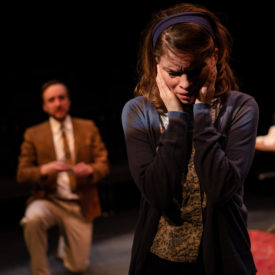 Starwberry Theatre Workshop
Year Grant Awarded: 2018
"How I Learned to Drive" is a forgiving story of an unforgivable relationship. Strawberry Theatre Workshop staged Paula Vogel's Pulitzer Prize winner June 7-July 7 at 12th Ave Arts in Seattle. Read More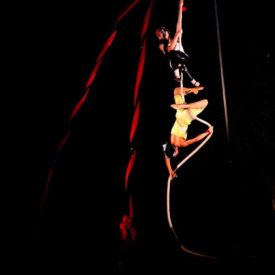 The Neo-Political Cowgirls
Year Grant Awarded: 2018
BAUBO, an outdoor, under-the-stars dance theater story reimagined the myth of Persephone & Demeter, adding in the oft-forgotten goddess of female laughter and raunch, Baubo. Set across the gorgeous hills of Montauk County Park, BAUBO plays high in the sky on a 20-foot aerial rig. Read More