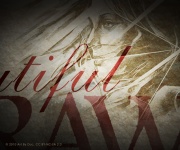 Yasmin Mistry | idesygn creative LLC
Year Grant Awarded: 2013
Crushed in childhood by their fragmented families, 9 individual foster youth face down abuse, institutionalization and death to defy the odds.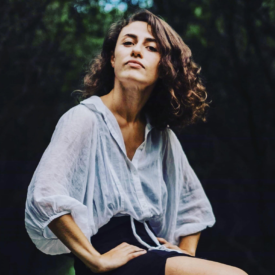 Yeghiazaryan, Lusine
Year Grant Awarded: 2017
Awaken the Imagination was a collaborative effort between the artist and various NYP Library branches. It was a series of window displays featuring large paper sculptures depicting powerful imagery from books with socially conscious and educational messages intended to draw in younger people.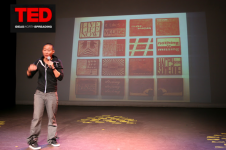 YK Hong
Year Grant Awarded: 2011
Giving away one thing each day for 1 year to create a practice of non-attachment, letting go, and change.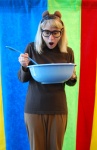 Youth Stages LLC
Year Grant Awarded: 2012
The Three Bears, an interactive theatre experience for 3-5 year olds, was performed in three libraries along the New Jersey shore in communities adversely affected by Hurricane Sandy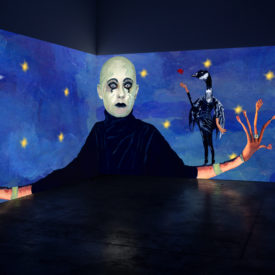 Yuliya Lanina
Year Grant Awarded: 2019
"Misread Signs" is a multimedia three channel installation. It explores the effects of trauma on human psyche. All images are hand painted and then animated on the computer. Each channel is projected onto the adjacent walls, creating a seamless immersive story.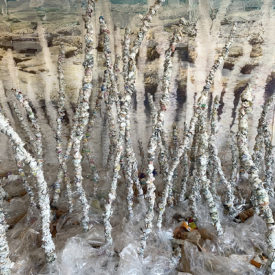 Zallman, Toby
Year Grant Awarded: 2022
"reefscollapse" is a project that attempts to bring awareness to how we, as individuals, by the choices we make, contribute to climate change and the destruction of the earth's ecosystems. The work addresses the catastrophe of the bleaching and collapse of the world's coral reefs.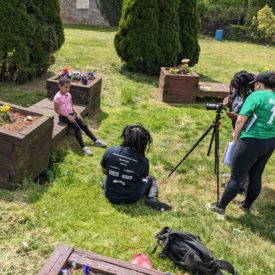 Zamani, Eboni
Year Grant Awarded: 2022
Air Quality Orange is a docu-series and interactive map that takes an in-depth look at the environmental racism that Black and Latino communities have been facing throughout Philadelphia and how Black and Latino Philadelphians people are fighting for justice and working on environmental solutions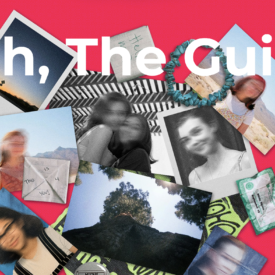 Zargari, Shahab
Year Grant Awarded: 2021
Oh, The Guilt, is a coming-of-age film set in the 1990s featuring a Persian-American teen as the main character. The plot tackles death, and survivor's guilt, elements of the human condition that transcend age, race, and creed.
Ziegler, Treacy
Year Grant Awarded: 2013
This is an art exhibition of my drawings directed towards individuals living in solitary confinement of prisons throughout the United States and sent to them through the mail. The second aspect will be an exhibition of their drawings in response.
Zimmerman, Natalie
Year Grant Awarded: 2022
OCEANIA begins at the center of the planet on a coral atoll — predicted to become uninhabitable by 2030 due to rising sea levels and temperatures brought by climate change. We journey with a mother and her adult son as they struggle to maintain their culture, freedom and independence.