Genres

Video, Film & Radio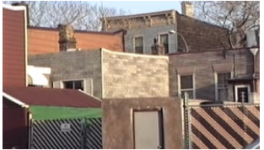 Linhart, Henry C.
Year Grant Awarded: 2015
An exploration of a nearby forgotten community in the shadows of Midtown Manhattan.There is a amazing mix of ethnicity and residential / industrial.A tangent leads to a Romani village and Romania. The project concludes with an update 28 years later. Read More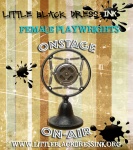 Little Black Dress INK
Year Grant Awarded: 2015
The ONSTAGE: ON-AIR podcast presents works by/interviews with exciting female playwrights, along with engaging conversations with producers and theatre artists that work with Little Black Dress INK's annual ONSTAGE Festival. Read More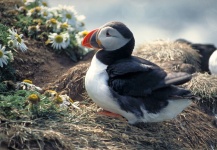 Lorber Edu, Kino
Year Grant Awarded: 2013
LEGACY OF A DREAM is a 24 minute film account of Dr. King's non-violent campaign for civil rights and social justice and covers the period from the Montgomery bus boycott of 1955 through his assassination in 1968. Read More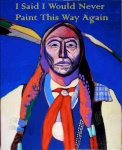 Lowdown Entertainment
Year Grant Awarded: 2010
I SAID I WOULD NEVER PAINT THIS WAY AGAIN is a documentary that tells the story of five American Indian artists, the Urban Indian 5 (UI5), and their unique partnership through art. Read More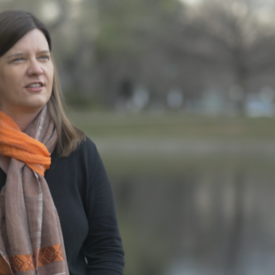 Lutz, Melanie
Year Grant Awarded: 2019
A loving docu-series that asks the question..."WHAT IF all your thoughts were loving? Using 21st Century media and spiritual technology Melanie develops a new language, a high vibratory broadcast in coherence with our collective heart, baring witness to a world of love. Read More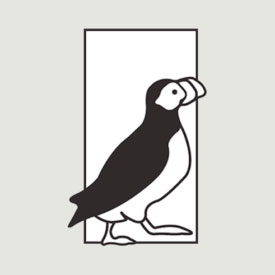 Making Contact
Year Grant Awarded: 2010
Making Contact produces media that analyzes critical issues and showcases grassroots solutions, in order to inspire audiences to action. Read More
Making Contact/ National Radio Project
Year Grant Awarded: 2013
Puffin Foundation supported the production and distribution of an edition of Making Contact investigating the undue influence of police and prison guards' unions. MC's radio documentary series can be heard on 141 stations and at www.radioproject.org Read More
May May Tchao
Year Grant Awarded: 2017
Why do the Currys adopt five special-needs children from overseas while having seven healthy ones of their own? This film gives an intimate, nuanced look into the Curry's adoption journey — their struggles, unique parenting philosophy and their humanity. Read More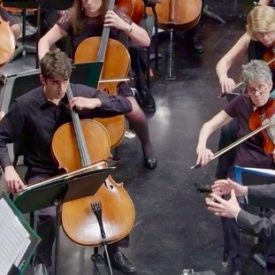 Me2/Orchestra, Inc.
Year Grant Awarded: 2019
Orchestrating Change is the feature documentary that tells the inspiring story of the only orchestra in the world created by and for people living with mental illness. Read More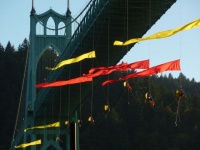 Media Project
Year Grant Awarded: 2015
Sacrifice Zones, a one-hour radio documentary, investigates the push to turn the Pacific Northwest into a fossil fuel export hub and tracks opposition to these proposals from broad segments of the community. Read More