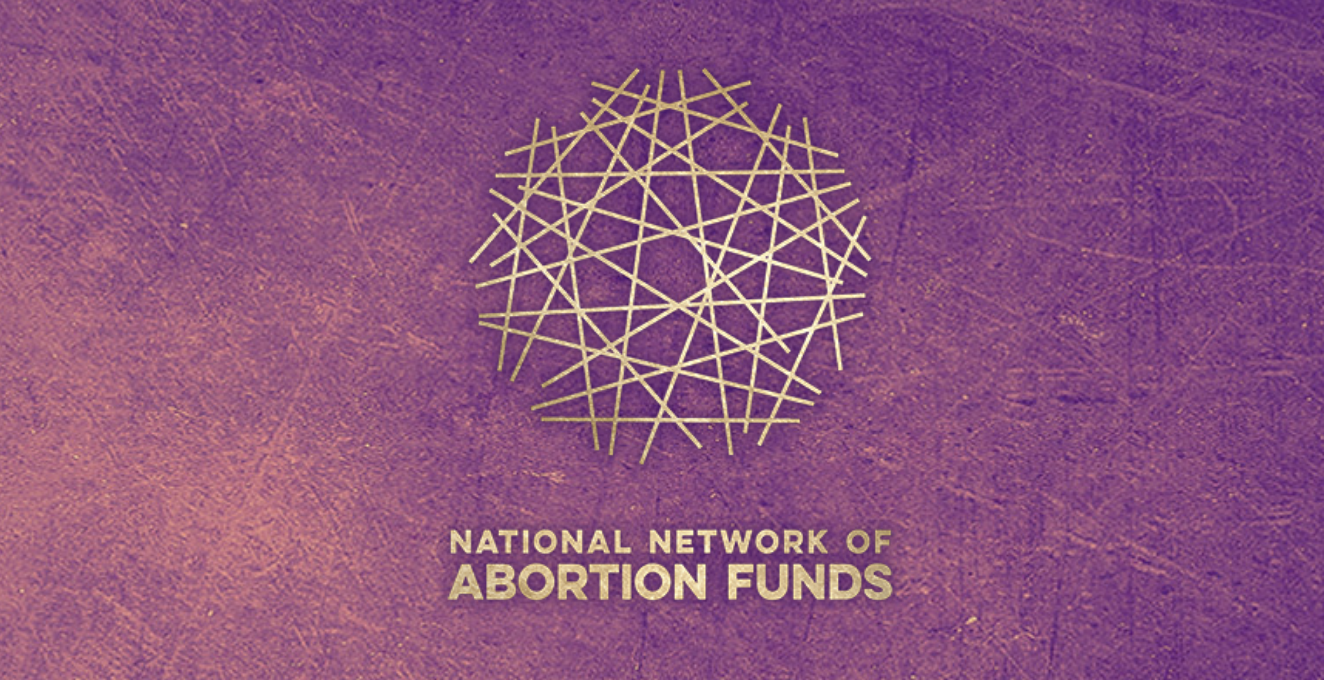 The Puffin Spotlight: Issue 11
March 1, 2022
Puffin Prize for Creative Citizenship
Whoever coined the phrase "If it bleeds, it leads" certainly foresaw modern media. Staying informed can be a depressing endeavor. But the news does not give the full picture, and the truth is that countless people work every day to improve their communities and the world at large. The Puffin Prize for Creative Citizenship brings some of their accomplishments to light with an award of $100,000 awarded each year to an individual or organization doing exceptional work to challenge the status quo and bring about positive change. Created by Puffin's founder Perry Rosenstein in 2001 in association with Type Media (formerly The Nation Institute), the Puffin Prize has a secondary goal of fostering ties with journalism outlets who bring the work of these indefatigable progressives to light. With the Prize now entering its third decade we honor these great citizens and their efforts. From our first awardee in 2001, Robert Parris Moses, a champion and pioneer of the modern civil rights movement, to our 2021 winner, The National Network of Abortion Funds and their member organizations across the country, we dedicate this issue of the Spotlight.
2022 Award Winner
Across the country, reproductive rights are under attack. Despite legislative intimidation, threats, and violence, committed doctors, medical professionals, and clinics continue to provide abortion services. At this writing, the legal right to an abortion established by Roe vs Wade in 1973 remains in place in the USA, but restrictive laws designed to limit access have done exactly that, making abortion all but impossible to obtain for many. BIPOC and poor people bear the brunt of these restrictions. Having to take time off from work, needing to stay overnight away from home, childcare arrangements, and the cost of transportation are just some of the barriers that people face when they seek to end their pregnancies. Fortunately, the National Network of Abortion Funds (NNAF) is there to help them overcome the logistical and financial hurdles. NNAF has over 80 autonomous member organizations that not only provide material support, they also educate, empower, and organize to make reproductive freedom for all a reality. Their website currently features this beautiful video, illustrated by Molly Crabapple, a Puffin Fellow at the Economic Hardship Reporting Project.
Past Winners
We're honored and humbled by the work of the past recipients of the Puffin Prize. They include student and youth activists, racial justice advocates, heroes for workers' rights, those who uphold the separation of church & state, stewards of the environment, and civil rights champions. Some of these honorees have appeared at other Puffin events, and we've collected a few of these appearances below.
In 2007, the award went to renowned human rights attorney Michael Ratner. His autobiography was recently featured as part of our Puffin Interview Series with Joe Chuman, in a conversation with Zachary Sklar, who edited the manuscript, and Michael Smith, who wrote the introduction. Their discussion sheds light on the origins of Mr. Ratner's lifelong dedication to rights-based justice.
In June, 2021, the Puffin Cultural Forum and Teaneck Creek Conservancy presented an in-depth discussion of environmental policy and advocacy efforts both locally (in New Jersey) and nationally. The panel discussion featured Matt Smith, the NJ Director of Food and Water Watch; Paula Rogovin, educator, author and activist from Teaneck; and Naina Agrawal-Hardin, student organizer for the Sunrise Movement – winner of the 2019 Puffin Prize for Creative Citizenship.
Amy Goodman, pictured here with Puffin Foundation Executive Director Gladys Miller-Rosenstein, is the renowned broadcast journalist, investigative reporter, author, and activist who won the 2006 Puffin Prize for Creative Citizenship. She presented a lecture for the Puffin Educational Forum on April 24, 2018 to discuss her New York Times bestselling book Democracy Now!: Twenty Years Covering the Movements Changing America, written with David Goodman and Denis Moynihan.
Here is a complete list of winners of the Puffin Prize for Creative Citizenship:
2001: Robert Parris Moses
2002: Dolores Huerta
2003: David Protess
2004: Barbara Ehrenreich
2005: Jonathan Kozol
2006: Amy Goodman
2007: Michael Ratner
2008: Van Jones
2009: Jim Hightower
2010: Cecile Richards and Bill McKibben
2011: Tony Kushner
2012: Benjamin Todd Jealous
2013: Barry W. Lynn
2014: Frances Fox Piven
2015: William J. Barber II
2016: Bryan Stevenson
2017: Colin Kaepernick
2018: The Parkland Student Activists
2019: The Sunrise Movement
2020: Desmond Meade
2021: The National Network of Abortion Funds
Puffin Cultural Forum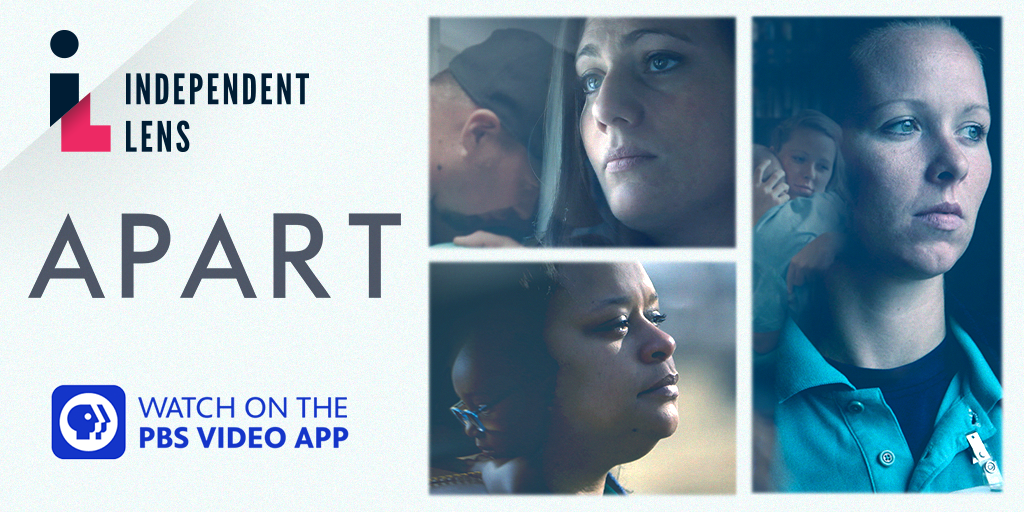 Indie Lens Pop-Up: Apart
Since the beginning of the War on Drugs, the number of women in U.S. prisons has grown drastically. The majority are mothers.
Three unforgettable formerly incarcerated mothers, jailed for drug-related charges, fight to overcome alienation—and a society that labels them "felons"—to readjust to life with their families.
Free. Registration required.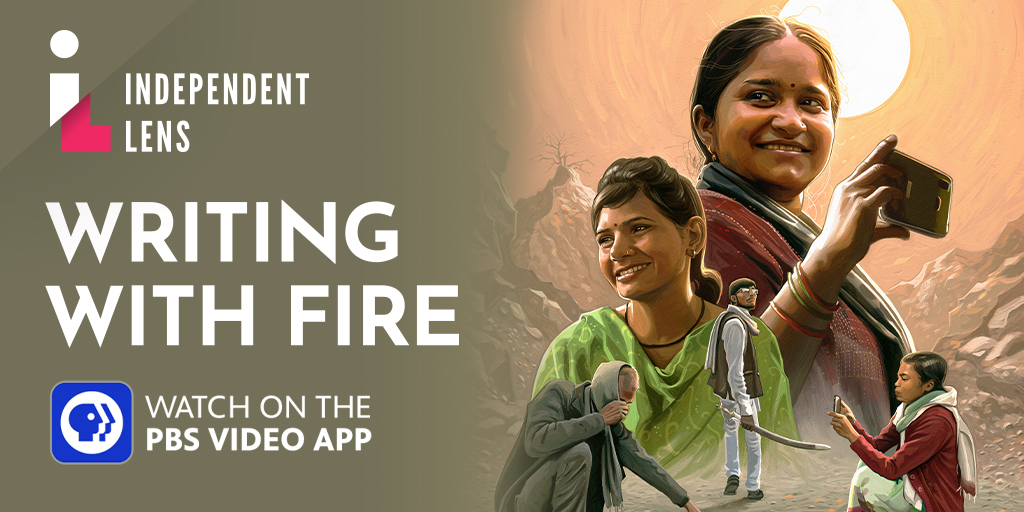 Indie Lens Pop-Up: Writing with Fire
In a male-dominated media landscape, the journalists of India's all-female Khabar Lahariya ("News Wave") newspaper risk it all, including their own safety, to cover the country's political, social, and local news from a women-powered perspective. From underground network to independent media empire—now with 10 million views on their YouTube site—they defy the odds to redefine power.
Free. Registration required.